FINALLY! A Proven, Step-by-Step, Systematic Approach To Creating Social Media Success and Profits in Your Business Today!
STOP struggling and START building your business using the strategies, tools, and tactics that industry leaders Mari Smith and Guy Kawasaki use in their own businesses everyday to generate millions of dollars.
Business has changed forever. We now live in a more open and connected world, where hundreds of millions of ordinary people share their lives with one another. Online social networking platforms, mobile access, games, and location-based services have created a fundamental shift in how we function and do business on the planet today.
"Business as usual" no longer exists and has been replaced by a chaotic landscape. And, rather than looking into the horizon wishing things were better in this new world economy…
Isn't it time you implemented the right strategies that allow you to prosper NOW?
Guy Kawasaki and I are excited to reveal 15 GAME-CHANGING SOCIAL MEDIA PRINCIPLES we've discovered that are unique to the biggest Business Success stories of 2012. Each of these critical golden nuggets is a solution you can trust to help you build HUGE business wins.
Think of this as your very own Midas touch.
NOW is the time to clear your way from social media frustration to REAL Financial Freedom.
And we'll show you the way.
Don't worry, this isn't a bunch of fluff to make your social media presence barely visible … we'll reveal the EXACT steps you need to take to make your business super-profitable through stellar social media marketing!
Guy and I put our heads together to create a powerful online training course based on proven principles used by the best businesses out there that are crushing it in the social media space!
Increased Facebook Engagement by 50%!
"Using social media as part of your marketing mix is not just about attracting fans, it's about creating interaction, brand loyalty and establishing yourself as a credible expert in your field. Mari Smith is a true expert in understanding how to develop Facebook relationships. Since working with Mari the interactions on my page have increased over 50% and I have shifted from 'getting likes' to truly understanding the concept of relationship building. In one word Mari is brilliant!"

~ Sally Thibault
Coomer Waters, Queensland, Australia
www.wisemothers.com
Introducing SOCIAL MIDAS™
15 Golden Keys To Stellar Social Media Marketing
We have gathered the BEST of the best strategies from both large and small businesses, and we've distilled everything down into a real-world, practical, step-by-step course for you.
SOCIAL MIDAS™ is an intensive, in-depth social marketing system, designed from the ground up to take you from social butterfly to social marketing mastery.
Face it … in the real world, you don't make money trying random little tips, scattered flavor-of-the-month stuff, or trying out the latest greatest app and another one and another one. You already know that doesn't get you measurable results. What you need is a complete, integrated approach to the money-making system that is SOCIAL MIDAS™
And we guarantee you'll find the sum is even greater than the parts you see here!
Here's the mother lode course contents:
SOCIAL MIDAS™ is an 8-part video course with both Guy Kawasaki and me, Mari Smith, as your expert guides through the social media jungle! It's like all of us sitting down together in my office for a business meeting, where you can look over our shoulders as we show you the EXACT, step-by-step, systematic approaches we use in our own businesses every day to achieve outrageous success using social media to bring in the big bucks!
Built A Fanbase of Over 2 Million!
"Learning from Mari is always a treat. I have been able to build a fan base of over 2 Million for my clients using her techniques. She helps me stay ahead of the curve with great information and her ninja tactics have helped me explode my client's online presence."
~Kathryn Rose
Boston, Massachusetts
www.socialbuzzclub.com
In addition to the 8 information-packed webinars, you'll also get full transcripts of each session. I know many business owners and entrepreneurs prefer to learn by the written word vs. the spoken word. Or both! :) Even better, you can watch the video modules while you add your own notes to the transcripts, to create your own personalized social media business plan.
Informative and Entertaining!
"The feedback on Guy's presentation was very positive. Our team found Guy's content and style both informative and entertaining."
~Lee Ray Massey
Hewlett Packard
With eight content packed 30-minute sessions, you'll go from zero to social media magnate in less than a month. From there, you'll be prepared to change your marketing fortunes for the whole of 2012 and beyond.
SOCIAL MIDAS™
Here's what you'll discover with each content-rich session of SOCIAL MIDAS™ – 15 Golden Keys to Stellar Social Media Marketing

Your Overarching Marketing Strategy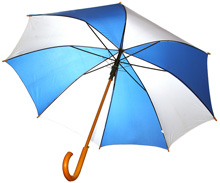 The 12 biggest social media marketing mistakes that businesses make and how you can avoid them like the plague
How to make sure your visitors can find you on ANY network
Should you give up your own website entirely in place of a Facebook fan page or Google+ business page? (do NOT make a move until we cover this hot topic for you!)
Seeding, sharing and strategy for irresistible word-of-mouth appeal
Business models that fill the coffers (and the ones that will bleed you dry)
Destinations and Doorways — Where are you sending all this traffic... and what should they do when they get there, anyway?
Simple tools for extending your social reach OUTSIDE the box (the log-in box, that is)

Branding and Positioning Essentials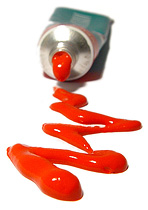 Why your compelling brand is absolutely critical to your success in social media marketing — that is, if you're serious about staying out in front
The hottest tips to skyrocket your online presence light years ahead of your competition
The difference between a 'brand' and 'branding' … and why most businesses get this piece wrong
Should you have all your social channels in your own name or your business name? (this is one of the top questions we get asked!)
A simple 7-point checklist to reveal your authentic brand identity (get this piece locked in and you'll instantly separate yourself from the pack!)
Tips to increase your profile's VIRAL factor on the major networks (to let your fans pump up your marketing efforts virtually hands-free!)
Design blunders — When and where it's cool to DIY … and the critical areas where you MUST invest in pro graphics and design if you want to be taken seriously
Business logo, office pic or headshot? The answer may surprise you!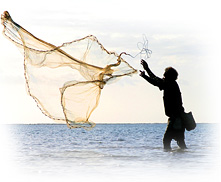 Casting Your Customer Net
Prospect X-Ray — How to figure out exactly who your customers are (or SHOULD be!)
Making the link between WHO your prospects are and WHERE to find them
How to learn more about your customers from paid ads (and it won't cost you a cent!)
Tuning in on the best channels to reach PAYING customers
Practical tactics on all the major social networks — watch over our shoulders to discover the precise settings you need to adjust on each channel, along with our secret "Ninja tricks" to save time
Hands-on How-to's — exactly how to get your message out on Facebook, Google+, Twitter and LinkedIn (making it step-by-step easy! This will be one of your favorite modules, we know it!)

Content + Promotion Power Combo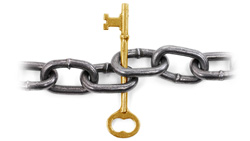 Create, curate or copy? - THAT is the question!
Top sources of quality content that positions YOU as the superstar of your networks when you share from these sources
Posting frequency guidelines — What is ideal? Post too seldom and nobody gives a hoot about you. Post too often and everyone hides your posts. Post just the right amount and you hit the jackpot!
How to ensure you cut through the content overload with your messaging, and get your friends, fans, and followers to take the right ACTION
RSV: Radical Strategic Visibility - The key to your massive social media payoffs (Mari developed this method five years ago and has successfully used it every day since!)
ABC vs. ABM — Always Be Closing vs. Always Be Marketing — the BIG difference between the two; promotional strategies you can use DAILY and which ones to avoid
BONUS! - Your Content and Promotional Calendar — you'll love this easy, combo guide for merging all your social media posts with genuine marketing messages

Proven Systems To Build Community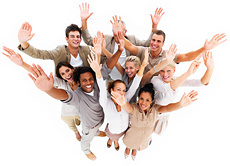 Content is King, but Engagement is Queen — and she rules the house! The one piece that 90% of businesses get completely wrong
The secret sauce that turns all the "lookie loos" into raving fans, who tell their friends about you!
From hands-on to hands-free — how to avoid being online 24/7 yet never miss important responses to your networks
Insider tips and tools for capturing, distributing and measuring your messaging content on the most popular networks -- in a FRACTION of the time
Breaking the Broadcast Model — How to ensure your content isn't driving your audience away (get this wrong, and it's like you've hit the wall... with your customers on the other side!)
Procedures and Policies — How to create a Social Media game plan to keep your messaging clear, your staff involved... and your lawyers happy!

Show Me The Money!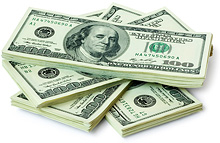 The #1 missing piece businesses MUST have in their messaging in order to make MONEY!
Flash in the pan vs. BIG splash with fans — How to build promotions with panache (and staying power)
Hands-On How-To: Creating and using your promotional calendar
Stats Don't Lie — Simple ways to track, measure and monitor your stats to understand what's REALLY going on with your campaigns
How to extract the RIGHT stats to really know how you're doing (hint: there's a HUGE difference between engagement data and real ROI — return on investment - 65% of businesses get this piece totally wrong!)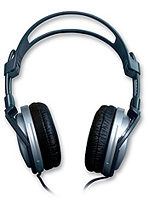 Listening, Hearing and Rising Above The Noise
First, Fastest or Finest — what's better for your brand?
Keeping your finger on the pulse of change — how to always be in the know without personally investing every waking moment in consuming vast amounts of useful information
How to stand out from the crowd (instead of becoming part of the problem)
Reputation, Responsibility and Public Relations — it's not just what you do, it's how you're viewed by the rest of the world (so you'd better be shaping THAT picture, too!)
Social Media and Outward Mobility — Significant trends in the shift to mobile
What's next? — How to use the trends you've heard Guy and Mari talk about (and how to become your own trend-setter!)

Q&A with Mari Smith and Guy Kawasaki
After all the content covered in the first 7 modules, listen in to a LIVE Q&A session that took place. These Q&A sessions are hugely popular and are solution-intensive sessions. Get ready to take tons of notes on the questions that were submitted to Mari and Guy!
Special bonuses for everyone who registers!
1. 7 Point Branding Review by David Tyreman
This report is an exclusive gift for you created by one of the world's TOP branding specialists, David Tyreman. Whether you're a small business owner or a larger brand, use these 7-points to see how your current branding stacks up against an expert's assessment.

2. Social Media Success Policy Template
The hyper-speed and incredible reach of modern social media makes for uncharted territory that many companies are still floundering with, when it comes to what can and cannot be said to avoid legal liabilities, how to handle a crisis in the public eye, and standard procedures and guidelines for creating the kind of culture you want on all your social channels.

3. Content Calendar + Promotional Calendar Combo
No more staring at a blank Facebook wall or Twitter stream! Use this handy month-by-month guide to strategically map out what you're going to post on which channel … when, and how often.

4. The 12 Social Media Mistakes Businesses Make
Mentioned in Module #1, this is a more expanded report on the 12 mistakes along with solutions for each!
Increased My Fanbase Threefold!
"Due to Mari's incredible ability to put her finger right on the pulse of Social Media, she was able to increase my fan base threefold by skillfully guiding me towards the best connections and tools in the industry."
~Wendy Siegel
Bronx, New York
RISK-FREE GUARANTEE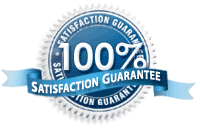 SOCIAL MIDAS™ is packed with the latest and best information Guy and I have to offer you to ensure profitable Social Media campaigns for your business today. And we want you to be absolutely thrilled with the strategies you'll discover in this course. But you be the judge...
You can sign up today and attend the entire course totally RISK-FREE. If, after attending all 8 sessions and applying our teachings from each lesson, you don't feel fully satisfied for any reason, or you didn't get massive value and see real results (like a significant increase in your social-media visibility, fanbase, engagement rates and profitable conversions), simply contact me and I'll happily refund your money in full. You have my promise.
A Multimillion Dollar Business
"If there's anyone on the planet who can help you build a business using Facebook, it's Mari Smith. Her early Facebook coaching was instrumental in helping Social Media Examiner become a multimillion dollar business. She studies the hidden gems of Facebook like no one else. She's also the first person I call if I need Facebook advice (and let me tell you we speak often!)."
~Michael Stelzner
Founder and CEO, Social Media Examiner
San Diego, California
www.SocialMediaExaminer.com

So, it's your choice! Keep doing things the old fashioned, unprofitable way... or apply our much more profitable way and see the difference! You'll begin to reap massive rewards, results, and profits in your business when you dive into the power-packed content of this course.
SOCIAL MIDAS™ — Two ways to purchase!
Good news! You can order the "Instant Access" version and receive all 8 modules and transcripts online ($225) and start learning right away OR you can order the DVD set along with binder containing transcript.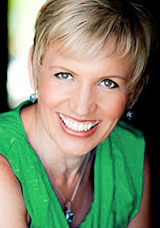 Hope you can join us for the course!
Cheers!


P.S. — Please do tell your best friends and colleagues about this course … use the social share buttons above. But first, make sure you place your own order! And, if you have any questions or comments, feel free to let us know below.